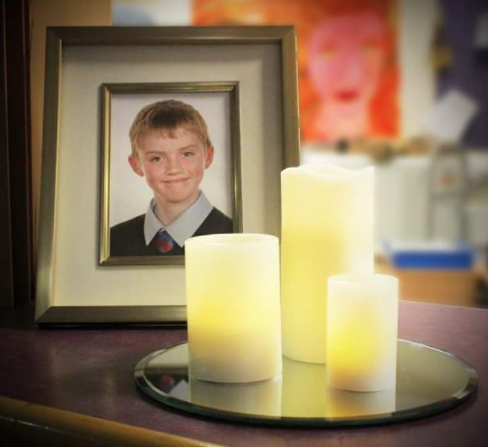 ABOUT THE CHARITY
On February 17th 2015, an 11 year old boy from Carmarthen was playing near the River Towy but slipped and fell in to the then swollen river. Cameron Comey has still not been found.
As a community response and further afield over £30,000 was raised and his family and friends wanted to ensure this money was used wisely. Following brief spells as the Cameron Comey & Rescue Teams Fund and also the Cameron Comey Memorial Trust, it became evident to us that a lot more could be done to improve the public's awareness as to the dangers of open water so we set up this charity.
We registered as a charity with the Charity Commission on 24th October 2016 and have a board of trustees, accountant and charity advisor. As CWSP is an independent charity we can work with anyone to improve water safety, have parents affected by child and adult drowning on our board of trustees and have piloted a wide variety of initiatives to the benefit of many people already.
We even lobby organisations such as Town & County Councils, national organisations and emergency services to increase and improve awareness and statutory obligations to preventing future drowning as part of the NWSF – National Water Safety Forum's Drowning Prevention Strategy 2016-2016.
FREQUENTLY ASKED QUESTIONS
WHY DO YOU COVER COUNTIES OUTSIDE CARMARTHENSHIRE?
When we set ourselves up as a charity we decided as a board that covering just one county was limiting our capacity and experience so we added Pembrokeshire, Ceredigion and Swansea as areas we could also support. We did look at covering the whole of Wales in June 2016, but this we were told was a politically sensitive issue, however on April 13th 2017 some national statutory & voluntary organisations got together in Pontypridd and started an All Wales Water Safety Group. Our board of trustees are awaiting an invitation to get involved in shaping and assisting water safety work in Wales…
HOW DO YOU MANAGE YOUR FUNDS?
In the weeks and months following Cameron's disappearance our community raised thousands of pounds and his family remain eternally grateful. In order to thanks the rescue teams involved in the extensive search, each of the teams were given a sizeable donation. Ferryside Inshore Lifeboat, HM Coastguard Llansteffan & Brecon Mountain Rescue Team each received £1,500.00! RNLI Burry Port received £1,000 too!
Our board has worked hard to get it's accounts in shape for it's first charity accounts submission and we will publish them as soon as they have been completed. We have our own specialist charity advisor who attends all our trustee meetings and he just happens to be a chartered accountant too! For more information on charities visit:
www.charity-commission.co.uk
In 2016, the new incoming Police & Crime Commissioner for Dyfed-Powys Police – Dafydd Llewellyn awarded us £5,000.00 on our application, which was assisted by PCSO D. Hughes based at Ammanford Police Station.
We have recently drafted a new Procurement Policy to assist us in purchasing items to support local youth groups engage positively with open water in the future along with other projects we are funding but cannot announce yet – which is very exciting for us!
HOW DO YOU STOP PEOPLE FROM DROWNING?
The sad truth is we can't. What we can do is try our best to help statutory organisations and families limit the devastating impact fatal drowning's have on their families, communities and the emergency personnel who have to attend the scene of drowning's which is obviously very harrowing for them too.
We are proud members of the Royal Life Saving Society who are the UK's leading drowning prevention charity. Find out more about them by visiting their website: www.rlss.org.uk
One person drowns in the UK every 20 hours and hundreds more suffer life changing injuries through near drowning incidents. Source: RLSS UK.